SERVICES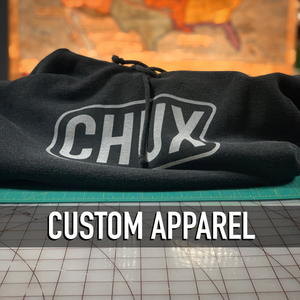 -SCREEN-PRINT AND EMBROIDERY
-T-SHIRTS, HOODIES, HATS AND MORE
-QUICK TURNAROUNDS AVAILABLE
-QUALITY WORK
GET AN APPAREL QUOTE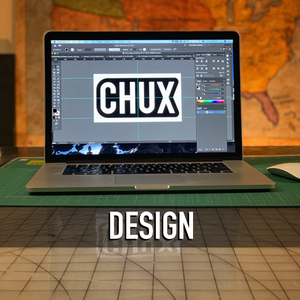 -PRODUCTION AND CREATIVE
-PRINT AND WEB
-QUICK TURNAROUNDS AVAILABLE
-QUALITY WORK
TELL US MORE
Testimonials
competitive pricing and enjoyable to work with. good people!

Richard H.
We will never use another screen printer. Our posters are amazing and this was not an easy job. Some of the images had 10 screens. 

CHUX is the best.

Mary Mueller - KILLKANCER
Great to work with and the cost was similar to options online. Will be going back for more work in the future.

Steve V.